Make Your Office Look More Unique
Tile XL provides indoor and outdoor commercial tile installations in Phoenix, AZ and the greater Maricopa County Area
When you decide to remodel your business, make sure to consider all the things you can do with tile. Tile XL, located in Phoenix, AZ, provides a wide range of remodeling services including commercial kitchen tile installations and decorative vanity wall designs aimed at enhancing the value of your commercial property. Our experienced team will work with you to create a tile design that fits your brand.
We pay close attention to detail, so you can trust you'll receive professional and eye-catching results with us. Call us at 602-517-8201 to discuss your tile design ideas.
Experience The Difference The Tile XL team makes
We strive to please by only using the highest quality tools and products aimed at creating your dream indoor or outdoor commercial tile installation. Trust us to work efficiently while we create beautiful designs on time and on budget.
Tile XL can work with any kind of material you desire. Including but not limited to:
Marble
Ceramic
Porcelain
Quartz
Limestone
Mosaic
Large Format
Slate
Travertine
Glass
Concrete Tile
Book an appointment with our team today to complete your commercial remodel with Tile XL.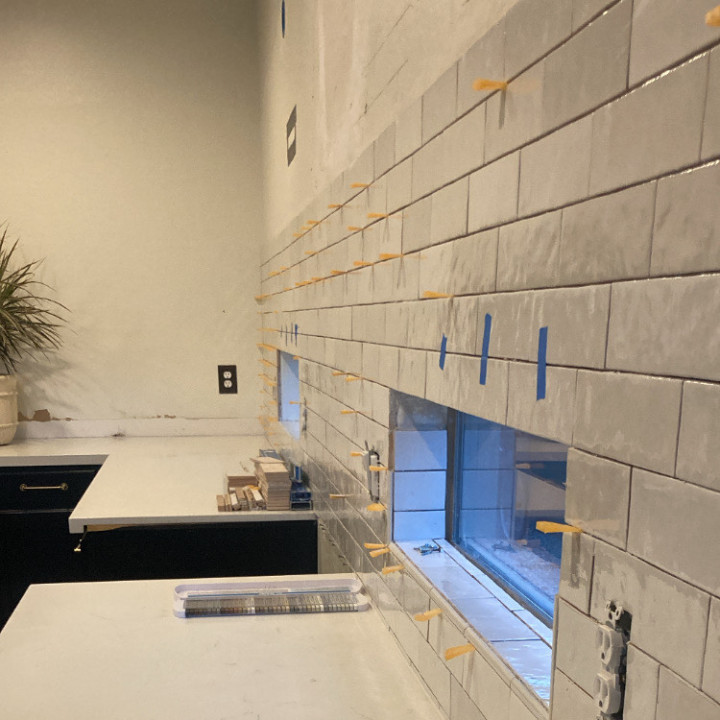 Find out why you should choose Tile XL as your local tile contractor.
When you hire someone to work on your property, you want to know that your project is in good hands. You can be confident choosing Tile XL as your local tile contractor because:
We're known for doing quality work in the Phoenix, AZ area.
We draw from more than eight years of experience.
We offer comprehensive design and installation services.
Plus, we're fully licensed and insured for projects like custom commercial tile installation. Our local tile contractors can also take on extensive projects like tile flooring and tile accent walls. For commercial tile installation services and other options, contact us today at (602) 517-8201